On top of the web series, there have also been a number of NPLH related publications. These include novels, companion guides and script collections.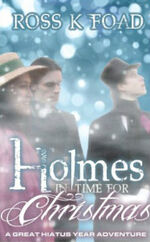 Holmes In Time For Christmas (2013)
A feature length novel based upon the No Place Like Holmes Episode "Holmes In Time For Christmas".
The Story and Scripts Behind No Place Like Holmes (2013)
Within this volume you will discover select Episode and sketch scripts in full, show trivia points, previous never before seen artwork and photographs as well as learning more about the origins and history behind No Place Like Holmes.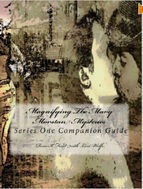 Magnifying The Mary Morstan Mysteries: Series One Companion Guide (2014)
Magnifying The Mary Morstan Mysteries" acts as a companion guide for the entire first series of the show. The scripts in full for the first 3 episodes by Ross K Foad are all here, with lead actress Lexi Wolfe introducing each one with her thoughts, observations and memories from filming along the way. The book also includes the script for the short "The Great Debate Four Sketch" as well as a sneak preview of an episode from the upcoming 2nd series.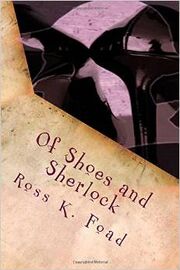 Of Shoes and Sherlock: The Diary Of Miss Christine Blake (2014)
Adapted from the hit web drama comedy "No Place Like Holmes", "Of Shoes and Sherlock" accounts the day-to-day life of Miss Christine Blake. Over a three year period, Miss Blake reveals all about what life is really like with the worlds most enduring Detective and Doctor duo. From her basic domestic duties, assisting in murder investigations, endless ironing of tweed, shoe shopping trips and oh, yes. Plenty of stories about Auntie Pat. Of Shoes and Sherlock is a must for any fan of No Place Like Holmes. Offering a unique insight into the inane mind of one of the franchises most beloved characters.
Ad blocker interference detected!
Wikia is a free-to-use site that makes money from advertising. We have a modified experience for viewers using ad blockers

Wikia is not accessible if you've made further modifications. Remove the custom ad blocker rule(s) and the page will load as expected.