Inspector Lestrade is a character in the books and stories by Sir Arthur Conan Doyle. He is a Police Inspector for Scotland Yard and frequently works (begrudgingly) with Sherlock Holmes. In No Place Like Holmes he appeared in 2011, during the first episode of Series 2 "The Two Fold Bond" during a hallucination sequence Holmes had in the present day. On this occasion he was played by Teddy Clark.
The character would not resurface again until late 2016, when he appeared in the NPLH Short "A Fruitful Investigation." But this time played by Barry Ring.
Barry also plays the role in the online audio drama "The Audio Adventures of Sherlock Holmes."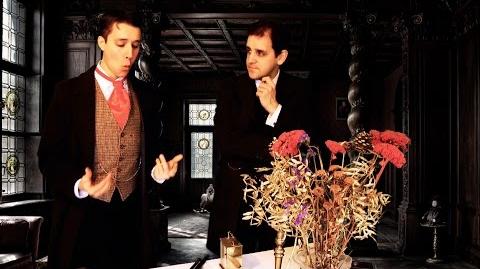 Ad blocker interference detected!
Wikia is a free-to-use site that makes money from advertising. We have a modified experience for viewers using ad blockers

Wikia is not accessible if you've made further modifications. Remove the custom ad blocker rule(s) and the page will load as expected.