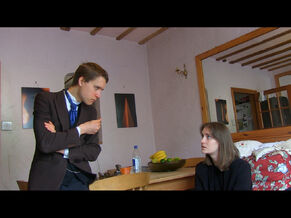 Faith Endicott is a character in the NPLH universe portrayed by Elizia Perraine. She is Holmes main client in Series 5, Episode 3 "Ashes to Assets".
A quiet and bookish young lady, she is rocked by the loss of her father, Professor Endicott, but even more disturbed when the urn containing his ashes are stolen. 
Holmes eventually links the crime to caretaker Tim Peaks, who was using the stolen ashes to turn into diamonds. 
Ad blocker interference detected!
Wikia is a free-to-use site that makes money from advertising. We have a modified experience for viewers using ad blockers

Wikia is not accessible if you've made further modifications. Remove the custom ad blocker rule(s) and the page will load as expected.