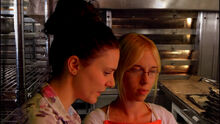 Dough or Die is the 4th and final episode of the 5th NPLH series and ran in 4 parts between December 26th 2015-December 29th 2015.
When a series of poisonings keep reoccurring in one small town bakery, but no trace of any food borne virus can be found, Sherlock Holmes is called in to investigate. But what starts as a routine investigation, soon turns to Holmes having to take on the role of judge, jury, and executioner.
Ad blocker interference detected!
Wikia is a free-to-use site that makes money from advertising. We have a modified experience for viewers using ad blockers

Wikia is not accessible if you've made further modifications. Remove the custom ad blocker rule(s) and the page will load as expected.